Boom! Boom! - O tej grze
Gameplay
"Boom! Boom!" is a action-puzzle fireworks game.
Based on your aim, destroy rockets and see colorful explosions.
Earn points and ribbons to unlock new levels.
Watch the crowd grow and acclaim yourself.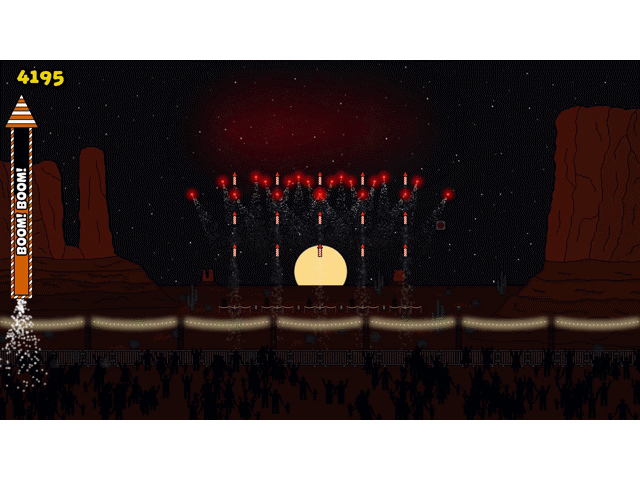 Let's blow rockets!
Create explosions by destroying rockets.
Launch automated geysers to add style.
Do combos to increase the "Boom! Boom!" gauge.
And when it's time to unleash the "Boom! Boom!" power, blow everything for a mega combo!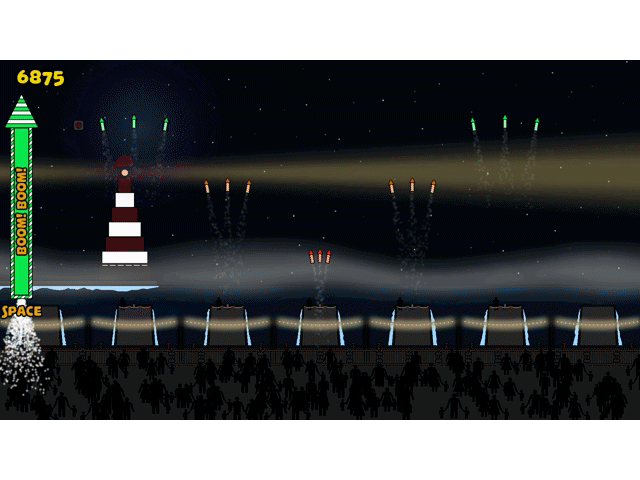 Features
Multiple type of rockets and geysers.

15 environments

Earn ribbons to unlock new levels

Achievements

Earn points and become the #1 of the leaderboard