TurretMaster - O tej grze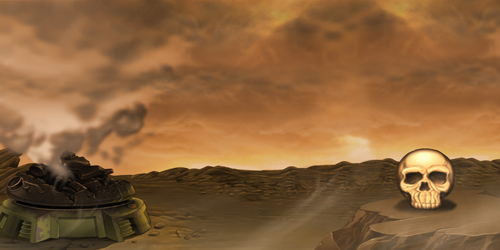 Defend your homeland
As the last standing soldier it falls to you to defend your homeland. Luckily, you are a genius at scavenging scrap and turning it into deadly weapons. From Flamethrowers to Missiles, use anything at your disposal to destroy the invading troops. Get enough scrap from killing enemies to upgrade your arsenal and abilities.
• Rank on the leaderboards
Every Round has it's own leaderboard and the only way to get higher on the leaderboard is to improve your skill during the round. Try and stay at the top for everyone to see.
• Survival maps with endless waves
The sky is the limit but don't expect to fly forever. Each wave gets increasingly harder, how strong can you stand against the unrelenting march of troops?
• Create your own full length campaigns
Full level editor allows you to create as many Rounds and Waves that you can think up. Publish your custom campaign and see how people respond, either by voting a thumbs up or down. Every campaign has it's own unique leaderboard, will the creator keep top spot of his creation?
FEATURES
• Action based Tower Defense game
• Ability Upgrade Trees for each weapon
• Wield Shells, Lasers, Fire and Missiles in defense of your home
• Campaign with 12 increasingly hard maps
• Survival and Endless maps
• Full featured level editor allows you to create entire campaigns
• Unique system that only rewards skill instead of spray and pray shooting
• Research new technologies