Sumo - O tej grze
Sumo is a multiplayer physics-based party game for up to 4 players, where players use their wits, special abilities, and spherical physique to wrestle your human or AI opponents over the edge of irrationally hazardous Arenas. You have only one objective - Be the last sphere standing.
Fast-Paced Action
Each of Sumo's spherical combatants is deceptively maneuverable -- dashing and jumping to juke attacks and hazards alike. Do your best to snap up Boost Orbs to power up your devastating ability, before your round rivals do.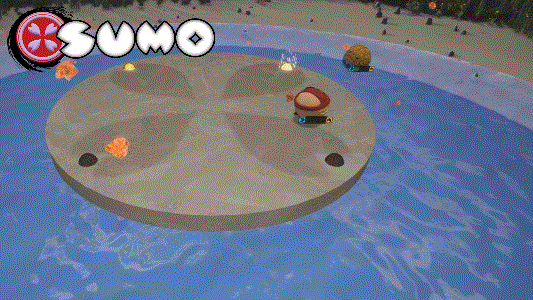 Unique Arenas
Each Arena in Sumo offers creative ways to send your opponents careening off the edge. But beware, all Arenas continuously collapse, leaving only one player victorious. In Sumo, look forward to unceremonious ring-out by such things as:
Pressurized pipe-blasts of the WaterWorks!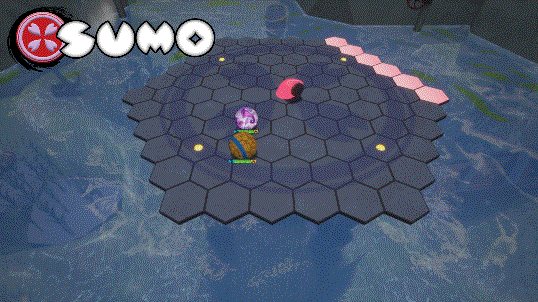 Incoming meteors in Sumo in Space!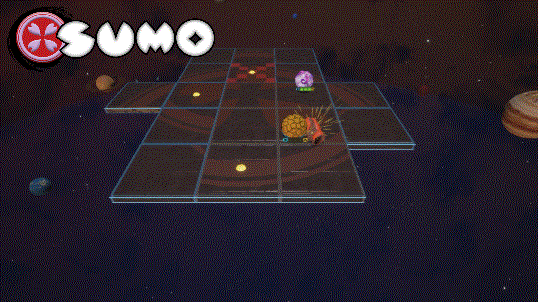 Runaway trains in Railway Rumble!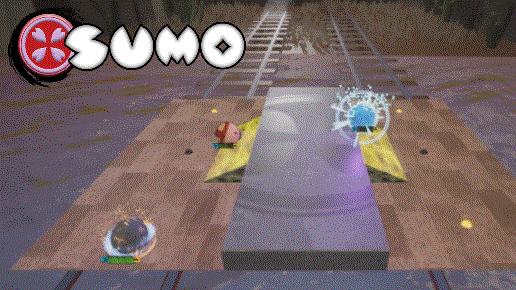 ... but be sure to knock your friends into all of them!
Multiplayer Mayhem
The longer you survive, the more points you get! The first to reach the point goal wins. In Sumo, ties cannot be tolerated, and are settled with the white-knuckle, rapid-fire Sudden Death round!